Your GP Practice remains open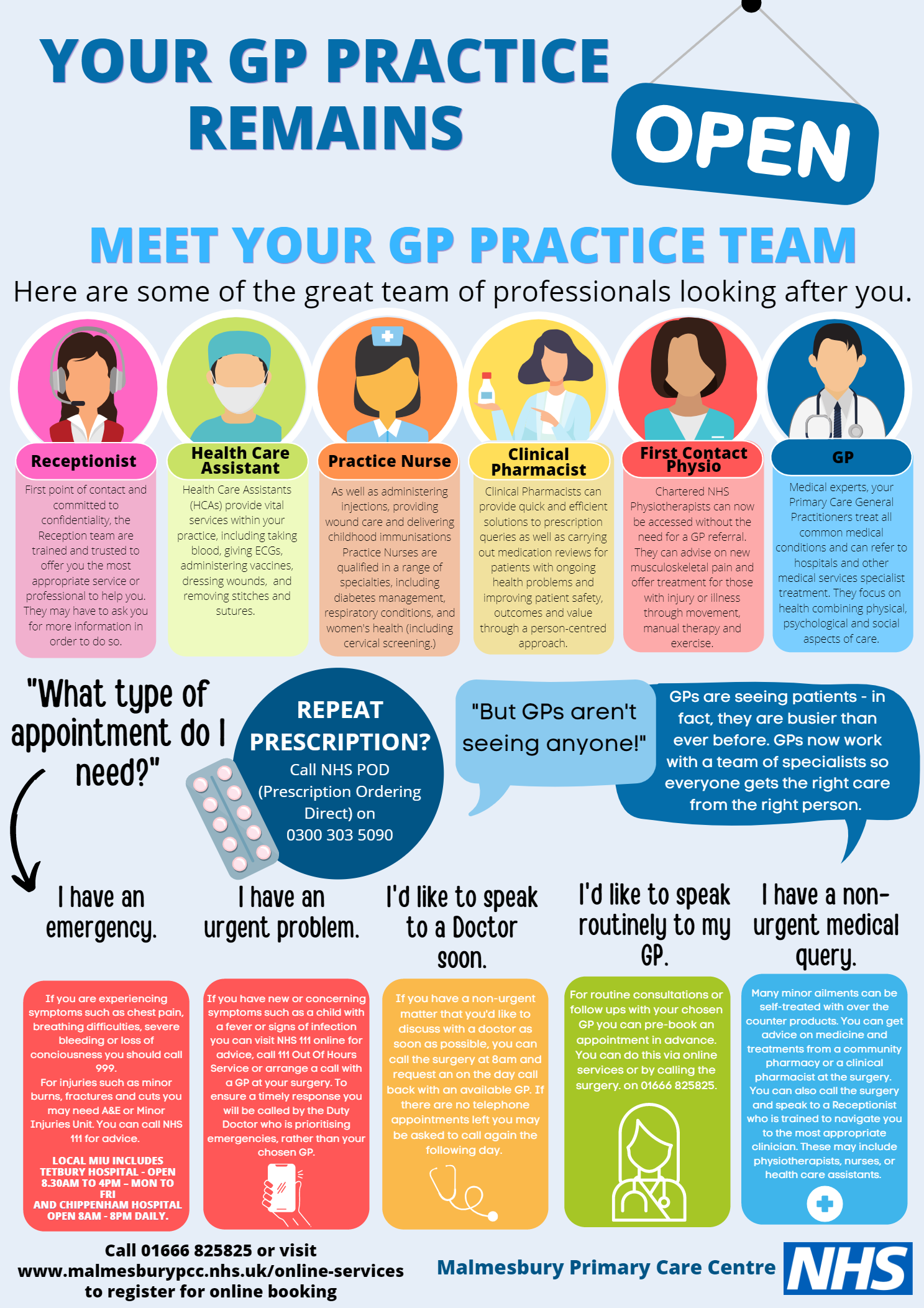 As an action from our 2021 survey we agreed to circulate more information about the practice team to our patients.
Please see attached poster which is the first instalment which we plan to follow with more information, photos and perhaps videos. We hope it is of interest.